Reunion #152
THE 152nd ANNIVERSARY REUNION
OF THE

BUFFALO SOLDIERS
NATIONAL 9TH & 10TH (HORSE) CAVALRY ASSOCIATION
July 23 – 28, 2018

  
Host Chapter:
San Diego Chapter Buffalo Soldiers, 9th & 10th (Horse) Calvary Association.
Reunion Hotel │FOUR POINTS BY SHERATON SAN DIEGO,  8110 Aero Drive, San Diego, CA, 92123
Greetings and welcome to the 152nd Buffalo Soldiers Anniversary. It is with great excitement that I welcome each of you to American's Finest City and extend warmest greetings on behalf of the San Diego Chapter Buffalo Soldiers. In commemoration of the 152nd Anniversary of the Buffalo Soldiers the San Diego Chapter will host a banquet on Saturday, July 28, 2018 at
7:00pm.
We hope to use this significant milestone to re-invigorate our strength and spirit by renewing our solidarity and cooperation. We thank all donors, partners and supporters who have united to make this celebration a success. We also wish to express our sincere thanks to the many volunteers who have graciously dedicated their time, talent, and energy.
In the same spirit, I salute the efforts of the 9th & 10th (Horse) Cavalry Association for paying tribute to the Buffalo Soldiers and for their unflagging guidance and inspiration to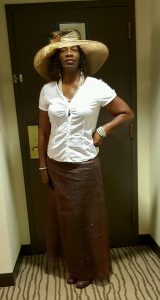 others. May this gathering serve to inspire and empower you to continue carrying on in unity, love and service. The Buffalo Soldier's legacy is a heartfelt account of the sacrifices and friendships created during a time of great struggle and service. The bonds of strength and courage served as the basis for the mottos "We Can, We Will" and "Ready and Forward"; those standards were reflected in their work, lives, families, and country.
The theme for the 152nd Anniversary is "Return To Camp Lockett" and is appropriate for commemorating those original Buffalo Soldiers who served at the last post of the 10th Cavalry in Campo, CA.
Best Wishes for a Wonderful 152nd Buffalo Soldiers Anniversary.
Trooper Rachel Hilliard, President
San Diego Chapter
---
 
 




 
---
                             152nd Reunion Contact Information
                                              Reunion Information: Trooper Rachel Hilliard
San Diego Chapter Buffalo Soldiers
P. O. Box 740178
San Diego, CA 92174-0178
(619) 251-0214
 Planning is well underway,  for an exciting Reunion  Experience
We look forward to you joining us for the very special GRAND occasion!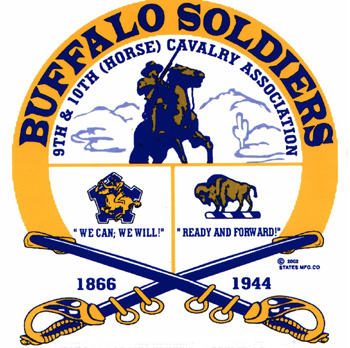 ---
© 1997-2018 National Buffalo Soldiers 9th & 10th (Horse) Cavalry Association