Membership
To Become a Member
Membership  in the National  Association is open to all Veterans of any war,  living Original  Buffalo Soldiers, Descendants of a Buffalo Soldier, or any adult (18 years or older)  who wants to participate in the perpetuation,  education, and celebration of the Buffalo Soldiers.
Membership Requirements:
Membership into the Association shall be of 4 types, without limited number, open at all times to any qualified person, who may apply, pay annual dues and adhere to and comply to all  the prescribed rules and regulation outlined in our By-Laws.

Membership is $50.00 per person and annual dues as described below.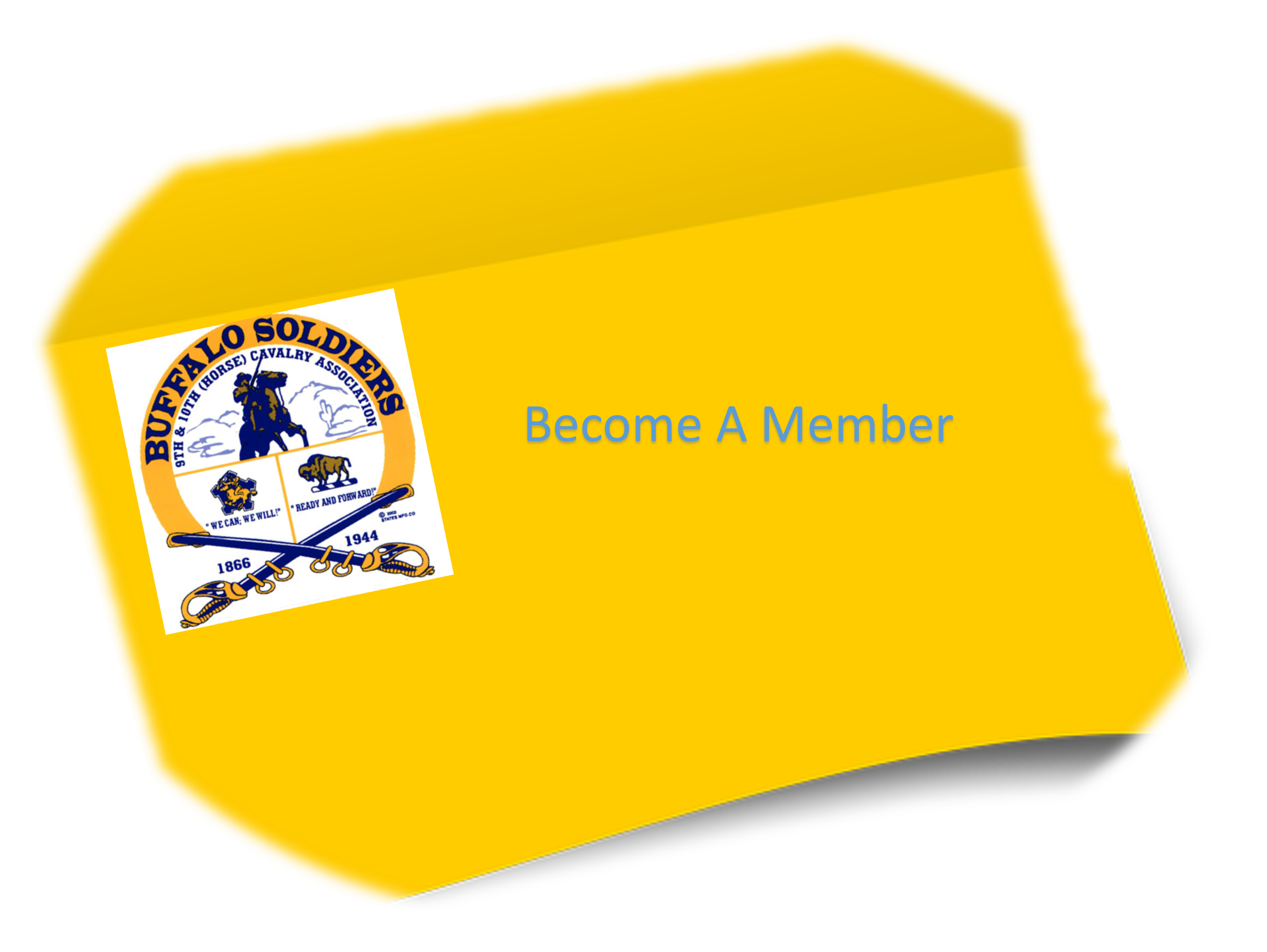 Membership Types:
Regular

Allied

Association

Family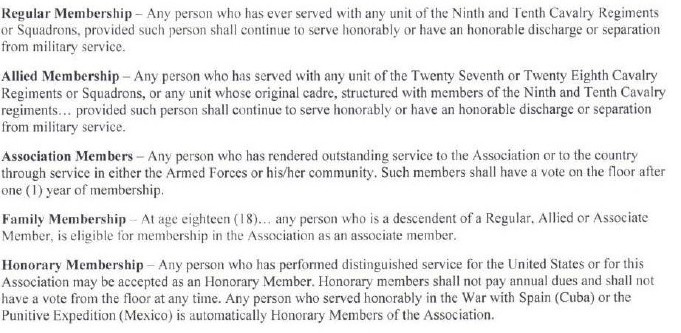 Annual Dues:

Complete Online by selecting he appropriate menu option under the Membership Menu option or download PDF file here to complete and mail it in.

Membership Form
For more information, Contact
2nd Vice President – Membership
Asst. 2nd Vice President – Membership
---
© 1997-2018 National Buffalo Soldiers 9th & 10th (Horse) Cavalry Association